Haze Sweet speed dating catholic one favorites
Friday, September 29, 2017 by Aman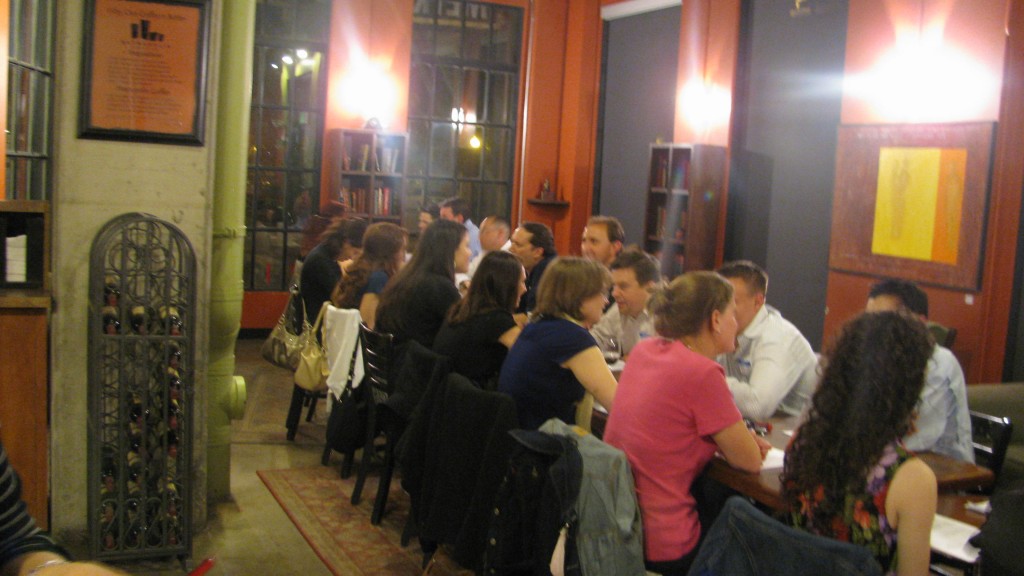 Favorite Bible Verses which have always rang in my head most when they are read From 1 Corinthians 12:31-13:13:
"But I shall show you a still more excellent way…"
"At present we see indistinctly, as in a mirror,
but then face to face."
Denver Catholic Speed Dating … Linking hearts face-to-face
Hosted by Denver Catholic Speed Dating
Est. 2011
More than 20 marriages among participants & counting…
2018 EVENTS (There are Christian Speed Datings in the Christian tab or inquire at BasquezA@aol.com)
Sign up at Pay Online for each event. Cost to each is $35 if paid three days prior to each event and includes foods/nonalcoholic drinks/matching quickly! Email intent with Name/Age/Cell/Email/Preferred Age Group also to BasquezA@Aol.com.
St. Patrick's Weekend CHRISTIAN Speed Dating All Ages is 7-9:30 p.m. Friday, March 16 at Navah Coffee, Westminster. 
Spring Catholic Speed Dating All Ages is 2-4:30 p.m. Saturday, March 24 at Gaetano's, Denver. 
Inquire with email/cell/age/name/preferred age group to date in at BasquezA@Aol.com. More events on the Horizon soon! Get your name in first to avoid waitlists.
*All events have been checked per weather forecast so far and seem to be in the clear (there may be a few clouds one of these dates).
*If you are searching out the overall Christian dating events, see all events at the Denver Christian Speed Dating tab.
COMING UP:
All participants from Spring and Summer 2016 Denver Catholic events have been contacted by email with their results. If you did not receive yours, please call me at 720-309-5321. Check the Denver Christian Speed Dating tab on this site for details on those as well. Participants may attend any two events for $10 off the total of both events.
More coming up soon! Want to put your name in? Email me at BasquezA@aol.com and DateCatholic@Aol.com to receive info on events coming up! 
Faith Match! Catholic Blind Date Setups Fall 2016 is in session, with deadlines of Oct. 5, 12, 19, 26 & Nov. 2. Check in with BasquezA@Aol.com@aol.com. In Faith Match, participants pay $50 for intensive questioning and matching to two other people for blind date set-ups; $75 for four matches (with an option of bonus payments of $50 if you go on more than 2 dates with one of them – incentive to find someone even more to your idea). Each participant is expected to go on at least two dates with each person. This is in high demand! Be sure if you're signed up you contact your organizer within two weeks of signing up to check on matches or to update when you have heard from matches.
Space Limited in All Events, RSVP required.
If you'd like to receive information about upcoming events, be certain to email DateCatholic@aol.com with your name, age, preferred age group span of 10-15 years, email, cell number and preferred method for speed daters to contact you by – cell, email or both.
Faith Match is continuing (see tab). Please let me know if you want in on the upcoming Catholic speed dating events by emailing to DateCatholic@aol.com. Hope to host you soon!  
Age groups are strict  and must abide by the stated bracket and whatever exception might be stated (typically the exception for both speed dating are ages up to 3-5 years outside the bracket stated, maximum. We do our best to host all ages events at different times during the year).
These and many more have started their journey to their current spouse with Denver Catholic Speed Dating and thus credit it for inspiring them step up to focus on dating in faith and virtue. Congrats to these and to all the spin-off weddings that happened with participants who credit Denver Catholic Speed Dating for helping get them going on their journey toward meeting the right partners!!
We are running Faith Match blind dates in the Age 20-45 (20-48) & Age 45 & Over (42 & Over) section soon after the spring rounds; will have more age groupings on that soon! See tab for details. We will offer more events soon.
Please inquire at DateCatholic@aol.com if  you'd like to get information when events in your age group come up. I keep hearing from several people on these and it's important for you to leave your contact information, email and age with that, as well as preferred 10-15 year age range.
"Like" Denver Catholic Speed Dating LLC on Facebook for updates.
I look forward to hosting you soon!
Past Events:
We have hosted six years of events throughout the Denver Metro area, Fort Collins and Colorado Springs and hosted nearly 200 Catholics for speed dating at a national Catholic event held in January 2012! We hosted events in Las Vegas, Seattle and Philadelphia on the night before Pope Francis flew into the city for a Papal Visit. We have at least 20 who met from the events and married and several marriages now in the planning between people who met at these events. If we have not hosted in your area, city or state and are due to, please send a suggestion to BasquezA@aol.com and DateCatholic@aol.com with suggested age groups. Thank you and we look forward to meeting you!
Here's a news link to stories as it made national news:
Catholic Speed Dating Event Draws 51 people, results in some 34 dates:
… http://www.catholicnewsagency.com/news/catholic-speed-dating-event-draws-51-people-results-in-some-34-dates/
Like "Denver Catholic Speed Dating LLC" on Facebook to see updates.
If you want in on the next season email BasquezA@aol.com with Name/Age/Cell/Email address. Excited to host you!
http://www.denvercatholicspeeddate.com/events/